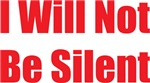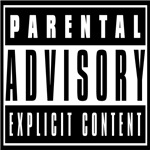 SONGS THAT RUIN THE WAY WE THINK!
COP KILLER- BY BODY COUNT
FUCK THE POLICE- BY ICE CUBE N.W.A CLASSIC
FIGHT THE POWER- BY PUBLIC ENEMY
MARCH OF THE PIGS- BY NINE INCH NAILS
HURT- BY JOHNNY CASH
MY GENERATION- BY THE WHO
WHITE RIOT- BY THE CLASH
JOHN WAYNE WAS A NAZI- M.D.C
SEEING RED-BY MINOR THREAT
PIGS ON PARADE- BY RAGE AGAINST THE MACHINE
KICK OUT THE JAMS-BY MC5
3 GREAT HARDCORE BANDS...
THE EXPOILTED
AGNOSTIC FRONT
BLACK FLAG
ENJOY!
3 MORE GROUPS...
CHARGED GBH
THE CROMAGS
D.R.I
THE DEAD KENNEDYS
THE CIRCLE JERKS
REAGAN YOUTH